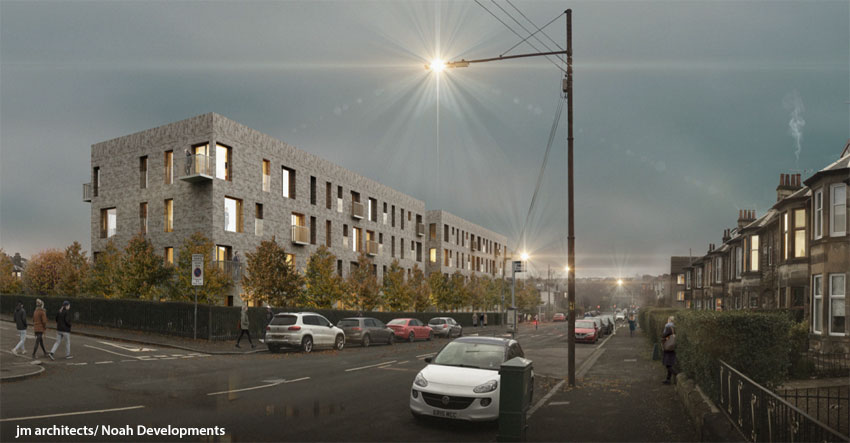 A DEVELOPER is hoping to get refusal of permission for apartments at a Glasgow Southside bowling club reversed.
Noah Developments has lodged an appeal over Glasgow City Council's rejection of their application to build 40 flats at Mount Florida Bowling Club in Carmunnock Road.
City councillors rejected the proposal in November. Planning officials had recommended approval.
The council decision notice stated the proposed development would have been out of character by nature of its design, scale, massing and materials, to the detriment of the visual amenity of the area.
It also said the site is considered to have open space value and that the applicant had failed to show the existing building was incapable of viable repair and re-use as a community facility
The planning applications committee had previously approved a proposal by local campaigners who want to turn the site into a community sports and leisure facility.

The bowling club had voted in 2019 to sell the land to Noah Developments who are now hoping a reporter appointed by the Scottish Government's planning and environmental appeals division will overturn the council's decision.
Their appeal statement argues: "Glasgow City Council's decision to refuse planning application…was contrary to the recommendation of the council's planning case officer and the views expressed in key consultee responses, and was an entirely unreasonable decision.
"The council's unreasonable behaviour was amplified by the fact that in determining to refuse the planning application…the council's planning committee were unable to confirm the reasons for their decision, relying instead on council officers to draft reasons for refusal.
"The detailed evidence which forms part of this appeal clearly demonstrates that the proposals are in accordance with the development plan and are supported by relevant material considerations."
The flats were to be in two residential blocks, each with five floors. Ten three-bed duplexes were proposed plus six one-bedroom apartments and 24 two-bed apartments.
A large area of publicly-accessible green space was to be provided, the details of which would be drawn up after public consultation.
More than 600 objections were received but also 120 letters of support.