PERMISSION is being sought for a contemporary dwelling on a sunken, backland plot in Hyndland.
The proposal involves land at 60 Turnberry Road sandwiched between residential properties and Hyndland Secondary School.
A large rundown garage would be demolished to make way for the two-level home.
A design statement submitted with the application states the house would be a "thoroughly contemporary residence tuned for modern day needs and concerns, being energy efficient through a passive house approach, and utilising appropriate renewables such as solar power, rainwater harvesting, heat recovery from waste water and exiting air.
"The brief centres around the desire to have a visually 'quiet' neighbourly building, which has a simple and understated architectural style.
"It is conceived as a building that has chosen to quietly 'hunker down' into this existing site and be a considerate neighbour."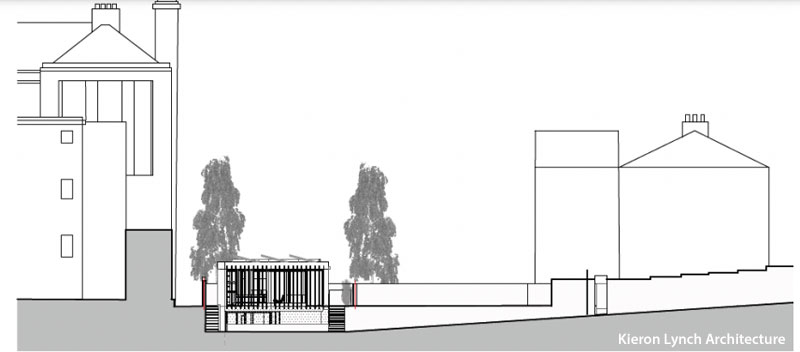 It continues: "The site demands to be useful amenity and requires a bespoke solution; this is believed to be best created as an unashamedly contemporary yet complimentary addition within the wider area, which already possesses many successful buildings of varying architectural styles and eras.
"Any view of the dwelling from the road will be relatively impossible and unnoticeable, with the topography and existing greenery rendering most of the upper floor and all of the ground floor mostly unseen, and the random mix of sedum green roof further minimising any visual impact to all its neighbours.
"The form is made up of an externally hidden garden level with generously glazed large openings into the front and rear linked gardens, and a lesser open rooflit upper level above, and is all mostly hidden by existing boundary conditions.
"A mixed sedum green roof provides a positive 'fifth elevation' visual amenity and natural habitat contribution, as well as contrubuting to on site rainwater harvesting."
The application is pending assessment by Glasgow City planners.