CONSULTATION has started over a plan for a major redevelopment of a large fire service complex in central Glasgow.
Scottish Fire and Rescue is proposing a mix of residential buildings, student accommodation, retail, leisure and commercial uses at its Cowcaddens site.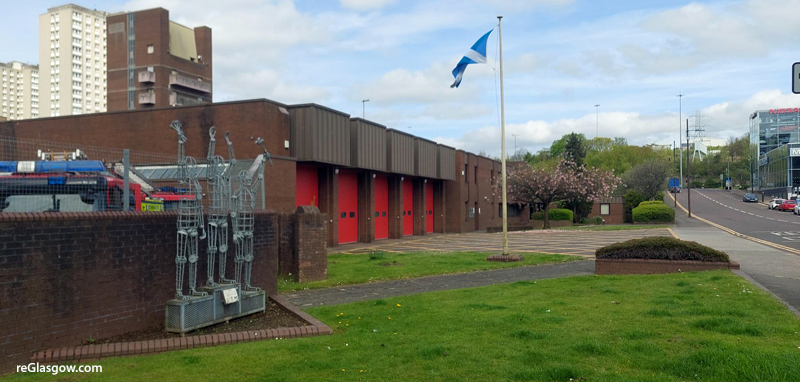 There are a number of facilities currently including a two-storey five-bay fire station and office; a training complex and ten-storey fire tower; and two large vehicle maintenance depots.
The service says the majority of functions at Cowcaddens are either no longer viable or required at the location.
An application for planning permission in principle is due to be submitted later in the year.
The consultation website shows that two tower blocks of between 18 and 22 floors are being considered for the M8 side of the site, near existing 24-storey blocks of flats.
The website states: "The application will seek to establish the principle of the residential-led redevelopment of a prominent brownfield site which will help repopulate and, therefore, invigorate an important part of Glasgow's City Centre.
"The proposed development looks to set potential for high quality new buildings of scale which will be fitting within the surrounding built context and the site's gateway location.
"The historic city grid will be also re-established in this part of Cowcaddens through a restored block pattern."
The mix and potential uses is still being assessed but initial thoughts are for an approximate floorspace split of:
Up to 50 to 60 per cent student accommodation / build-to-rent
Up to 30 to 40 per cent residential dwellings
Up to five to 10 per cent commercial / retail / leisure
There would also be quality public and private spaces, bike and car parking and active travel routes.
The site is bounded by a number of streets including Port Dundas Road, Milton Street, Maitland Street and Stewart Street.
Money received from sale of the land would be invested back into the fire service.
A review is also underway on how best to provide operational fire service coverage of the local area.
This is looking at both use of alternative fire stations and the potential of a new station on adjacent retained land at Cowcaddens.
Permission was given a few weeks ago for hundreds of flats across the road from the fire station.
And pre-application consultation has been taking place over plans for a major residential development at nearby Buchanan House.