THE first delivery of steel work has now been fitted on site at the new £12 million active travel bridge over the Forth and Clyde Canal in northwest Glasgow.
The bridge at Stockingfield Junction will link the communities of Maryhill, Gilshochill and Ruchill for the first time since the waterway opened in 1790.
An important piece of national infrastructure, the bridge will also provide the last link in the canal towpath providing a continuous active travel route from Bowling in the west to Leith in the east.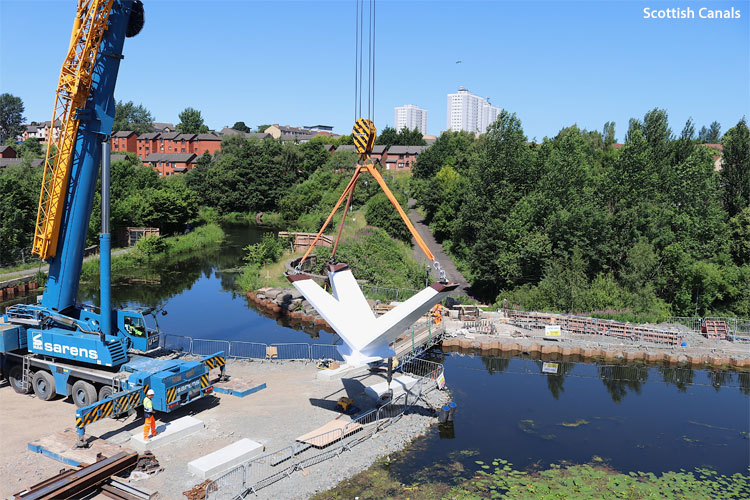 The three-metre high, three-arm steel foundation structure will support the two bridge decks on the north bank of the canal.
Scottish Canals project manager Alasdair Hamilton said: "This is a significant landmark in the progress of this project that continues to be on schedule which is great news.
"With the majority of the ground preparation works complete, local people will really start to see the bridge take shape now.
"This will be an iconic structure helping to attract people into the area while encouraging even more people to use the canal as a means of getting around the city and beyond."
As part of the project, which is being delivered by Scottish Canals with funding from Sustrans and the Glasgow City Council Vacant Derelict Land Fund, new green spaces will be created with art installations for the public to enjoy.
The design team is working closely with the local community to develop the plans for these spaces.
The bridge itself will be of a curved design with a viewing platform. The main foundation pile will be on the east bank at Ruchill sweeping west to Gilshochill and south to Maryhill.
The new link will open in summer 2022.