THE Scottish Government is to take over the whole of a high-profile Glasgow office building as a base for 1,000 new staff.

It wants to sub-let all of 220 High Street — which is currently let to Glasgow City Council — as a base for the new Social Security Scotland benefits agency.
Initially the Government wanted the first, fourth and fifth floors plus part of the ground floor, to accommodate 750 staff.
But a report updating councillors states: "The Scottish Ministers subsequently have indicated a desire to sub-let all of the office accommodation at 220 High Street to include the remaining first and second floors together with the balance of the ground floor.
"With the addition of these floors Scottish Ministers will become tenants of the entire building together with all the basement parking."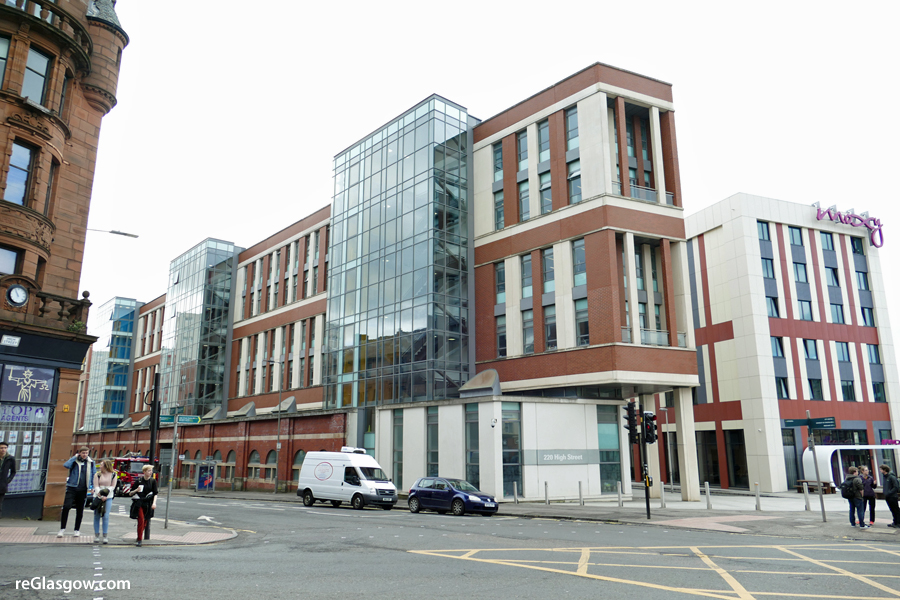 Date of entry is to be phased culminating in December 2019/January 2019.
Staff from Glasgow Life and the council's Customer Business Services (CBS) are being relocated. The council's IT services provider CGI will also move to other premises.
The building was constructed by a developer with an agreed 25-year lease to Glasgow City Council until 29 September 2036. The lease terms had a restriction so that the council could only sub-let to a public body.