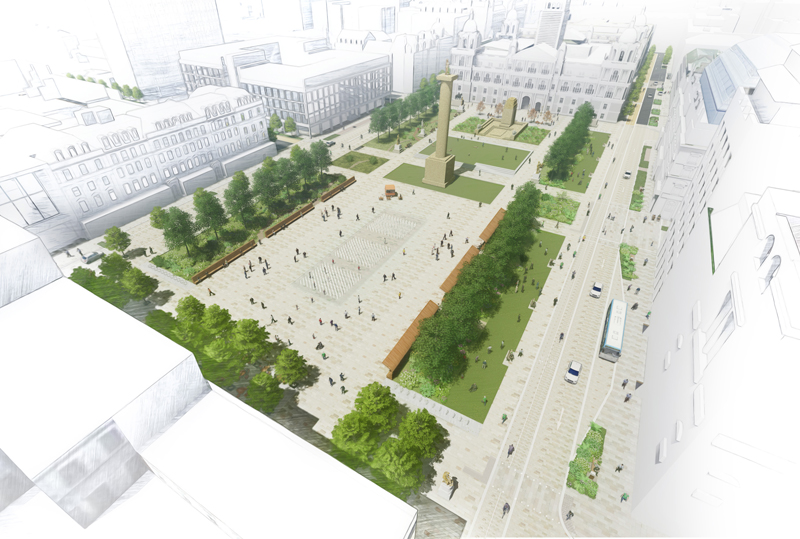 DESIGNS for the new layout of George Square — Glasgow's most important civic space — are to be submitted soon for planning approval.
The proposed changes by Glasgow City Council have been drawn up following public consultation and people will also be able to comment on the planning application once it is validated.
The council's planning team will also carry out necessary checks to make sure that the proposal complies with all relevant local and national planning policies.
It will also be reviewed by Historic Environment Scotland as there are aspects of the square that have major heritage and historical significance.
The application is likely to be submitted at the end of the month and should be available to view on the council's planning portal in November.
A decision is likely to take place in spring 2024. If approved, with work would likely begin in spring 2025, with completion in 2027.
The project is being funded through the Glasgow City Region City Deal, which is funded by the Scottish and UK Governments.