GLASGOW councillors have overturned a decision to refuse conversion of an empty Merchant City shop into a pizza restaurant, takeaway, 'flagship' dough factory and business HQ.
NY Slice had applied to change the use of premises at 141 Ingram Street, on the corner with Brunswick Street but were blocked by planning officials.
The company appealed and the city's planning appeals committee has now allowed the development to go ahead.
Planners originally rejected the proposal saying the lack of a full height flue to disperse cooking smells meant there would be potential "odour nuisance" for residents in flats above the premises.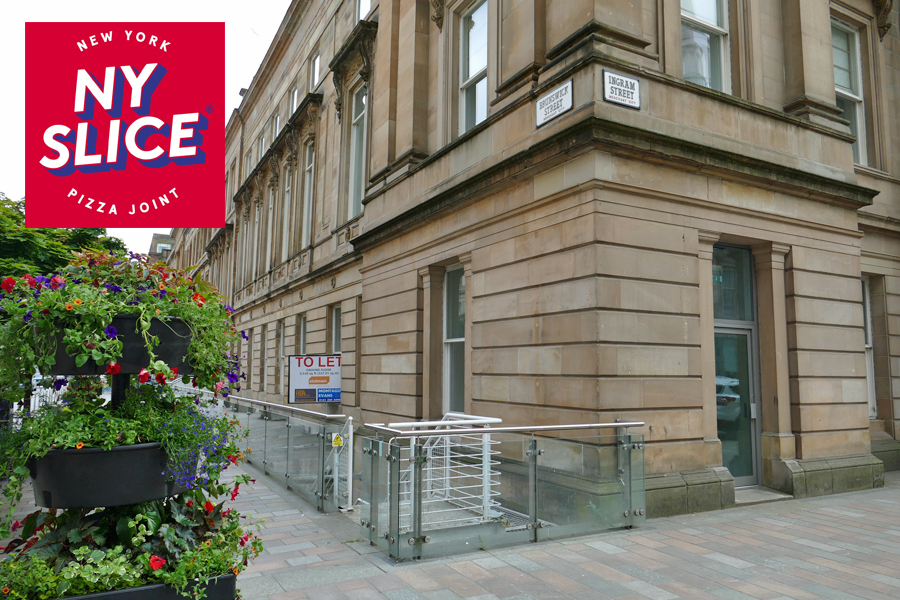 The report by officials stated: "Unusually given the scale of the premises, with 70-plus covers and the associated level of cooking involved, the proposals do not include a dedicated flue for the dispersal of treated cooking odour, instead, proposing additional forms of filtration and internal dispersal of treated odour.
"In the absence of a full height flue, Environmental Health have objected to the proposals on the basis that the premise will operate a restaurant and hot food takeaway use (in addition to the other constituent uses) with potential for odour nuisance to affect the residential properties above.
"With this in mind, it is of note that planning permission was previously refused for café proposals without a flue at 80 Hutcheson Street."
But councillors were satisfied that the restaurant could operate using the different system of fume dispersal
In a statement included with their application in June, NY Slice had explained: "The vision for this unit is that NY Slice will create their flagship dough factory, in turn anchoring their UK expansion and growth right here in Glasgow.
"The dough factory and meat prep portion of the unit will be separated from the rest using floor to ceiling factory style windows allowing each guest to be immersed in the NY Slice dough manufacturing experience at all times. The unit will also comprise of head office premises…and brand retail unit.
"These flagship premises will become the brand and identity standard for all new NY Slice joints and franchises which are opening and will therefore be fitted out to an exceptionally high standard. "