PIZZA chain NY Slice want to use an empty Merchant City shop as a restaurant, takeaway, production facility, retail outlet, business headquarters and training facility.
The company has applied to change the use of premises at 141 Ingram Street, on the corner with Brunswick Street.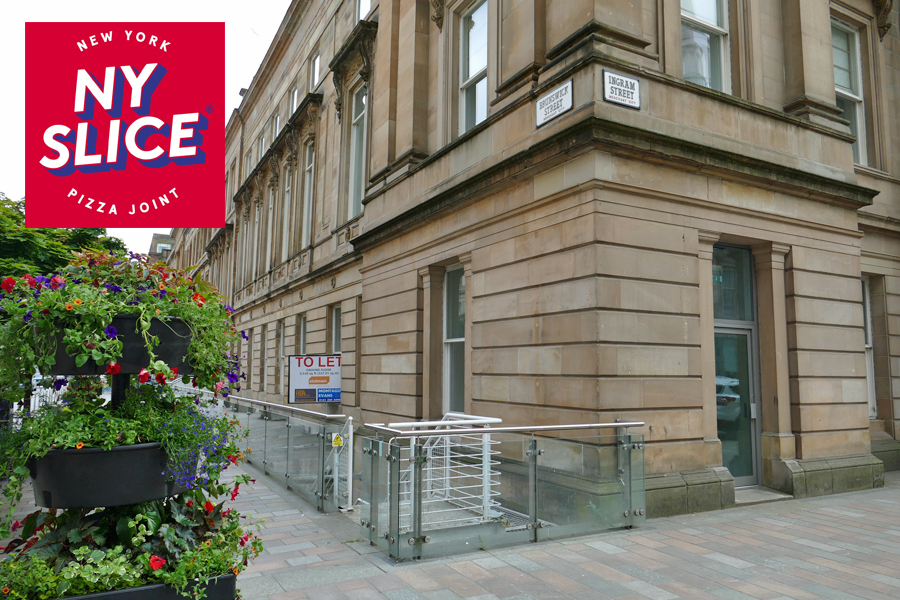 In a statement to Glasgow City Council planners, the company explains: "The vision for this unit is that NY Slice will create their flagship dough factory in turn anchoring their UK expansion and growth right here in Glasgow.
"The dough factory and meat prep portion of the unit will be separated from the rest using floor to ceiling factory style windows allowing each guest to be immersed in the NY Slice dough manufacturing experience at all times.
"The unit will also comprise of head office premises…and brand retail unit.
"These flagship premises will become the brand and identity standard for all new NY Slice joints and franchises which are opening and will therefore be fitted out to an exceptionally high standard. "
The application is pending assessment by planners.