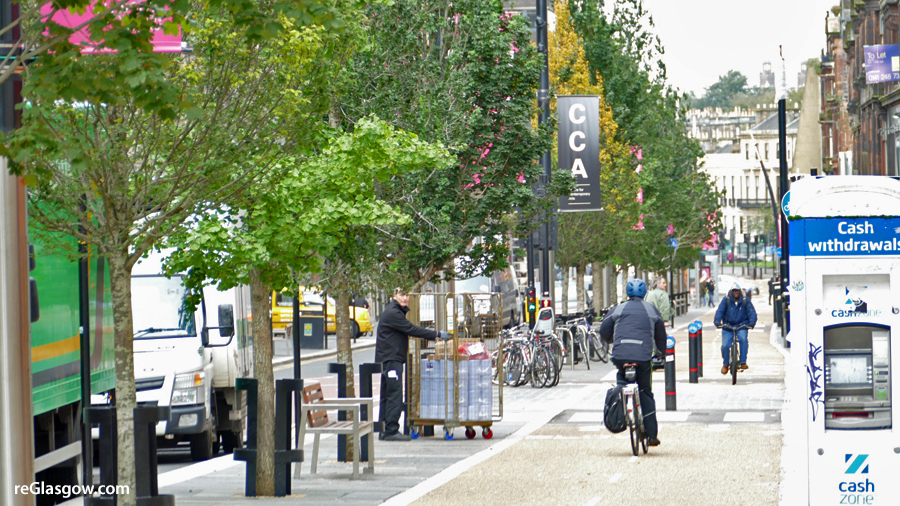 THE transformation of a stretch of Sauchiehall Street into a people-friendly Avenue has won a national award.
The £6million makeover, which created more space for pedestrians and cyclists, triumphed in the Excellence in Sustainable Infrastructure category at the Landscape Institute Awards.
Judges said: "This excellent example of sustainable infrastructure seems particularly relevant in the current pandemic, delivering an environment fit for the future and for the current needs of social distancing, healthier living and, hopefully, economic improvements to the high street.
"The end result is simple, robust and replicable, setting an example for future projects of this type."
The Glasgow City Deal project has delivered a six-fold increase in cyclists using it to leave the city centre between 2018 and 2020.
Sauchiehall Street between Charing Cross and Rose Street was reduced from four traffic lanes to two with the space then used for bike lanes, a footway wide enough for tables and chairs and seats and public realm including 30 semi-mature trees.
The Avenue is the first of many planned for the city centre.