A DEVELOPER'S plan for apartments in the Merchant City includes keeping much of the landmark mural currently at the site.
Artisan Real Estate is proposing around 100 apartments for sale plus commercial units and a public courtyard at the Ingram Street car park.
There would be public pend access to the courtyard from both the Candleriggs and Albion Street sides.
The site, between Candleriggs and Albion Street, features a much-loved wildlife mural on a gable wall of the City Halls.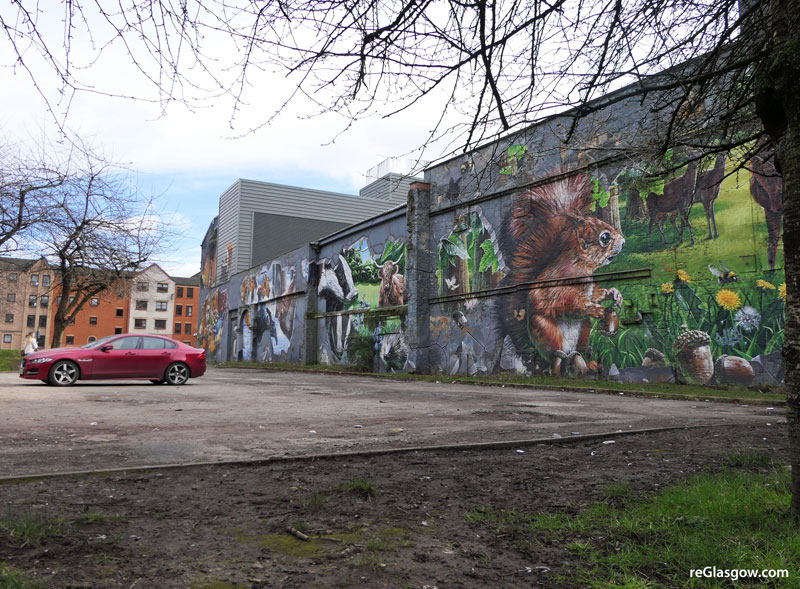 Artisan's public consultation website regarding the plans states: "We are proposing just over 100 one, two and three-bedroom apartments with four commercial/workspace/café units on the ground floor.
"At the heart of our proposals, we will create a public courtyard garden that will be publicly accessible and will ensure the retention of much of the existing mural.
"Our aim is to create views through the ground floor units from the street to the courtyard, offering passers by a glimpse of the hidden garden and encouraging them to stop and stay a while.
"Our designs will also be making the best use of rooftops as gardens and green spaces.
"Design is at an early stage with the architects considering the heritage and context of the site as well as massing of surrounding buildings."
The developer continues: "We're excited to have this opportunity to revitalise this site and are keen to engage with the public to help shape our plans.
"After many years as a vacant site, the stage is set to complete the City Hall block and so provide the final piece of the jigsaw which will see the street block deliver its full potential."
Artisan expect to submit a planning application in May. The earliest anticipated start on site would be in the final quarter of 20222. Construction would take around two years.