A MASTERPLAN for the transformation of Cowlairs in north Glasgow includes proposals for around 850 new homes.
The vacant 30-hectare site between Possilpark and Keppochhill Road used to be occupied by tenement housing, St Theresa's Primary School, sports pitches and Cowlairs Park.
The masterplan is described as a "vision to develop Cowlairs into a growing, green and healthy neighborhood".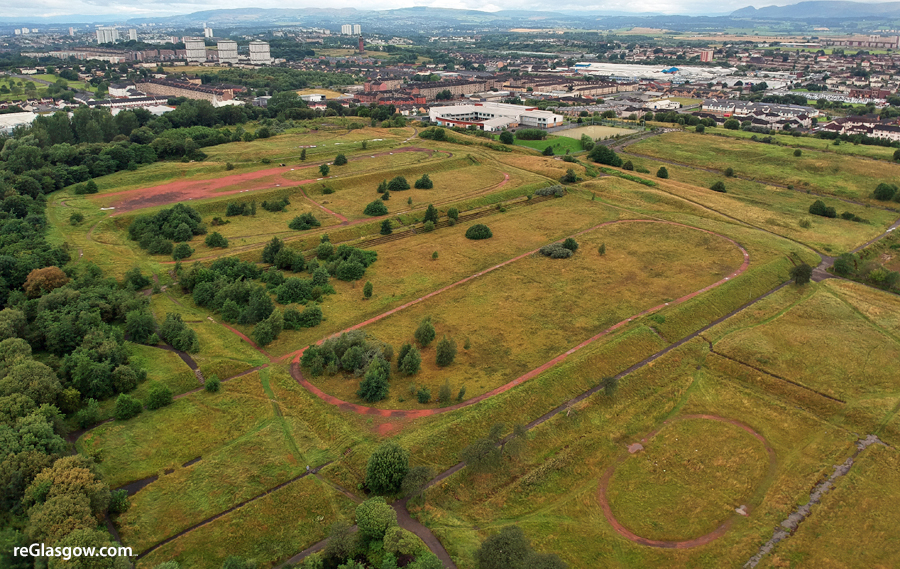 It includes around 850 mixed tenure homes; a new park and quality amenity space; active travel routes; a central boulevard; and commercial and community uses.
A report updating councillors stated: "Development of the Cowlairs masterplan will result in nine adjacent sites, totaling 27.15 hectares, being removed from the Vacant and Derelict Land Register. This is equivalent to 37 full-size football pitches. All of this land is in public ownership, and has been vacant for more than 20 years."
It is also hoped that the Cowlairs regeneration will contribute significantly to the City Council's goal of being a carbon neutral city.
The report explains: "It encourages the housing developer to strive to maximise the use of 'Passivhaus' standard within new housing. 'Passivhaus' is a rigorous standard for energy efficiency in a building, which reduces the building's ecological footprint. It results in ultra-low energy building that require little energy for heating or cooling."
Around £2.1million is available for a programme of infrastructure works from Glasgow City Region City Deal.
A number of challenges are highlighted including:
— Old mine workings and a disused mineshaft under part of the site
— A large section of Carlisle Street is not adopted by Glasgow City Council
— Although there are large flat terraced areas suitable for development, the steeper slopes beside Keppochhill Road mean that achieving vehicle access from the south is difficult.
A private developer will be appointed to deliver the residential development, open space areas and infrastructure works.
Work could potentially start on the first phase of housing development in spring 2022.