A DEVELOPER'S plans for 60 houses and a nature conservation area on land near Hogganfield Loch have been approved.
Glasgow City planners have backed proposals by WB Properties Ltd for a mixture of three, four and five-bedroom mainly detached properties on grass and woodland north of Royston Road at Cumbernauld Road in the Millerston area.
The residential part of the scheme will involve approximately 2.6 hectares behind Hogganfield Loch Care Home and Millerston United Free Church.
A further 12.4 hectares behind the housing at Mossbank Drive, Colintraive Avenue and Colintraive Crescent, will be safeguarded and enhanced for nature conservation purposes.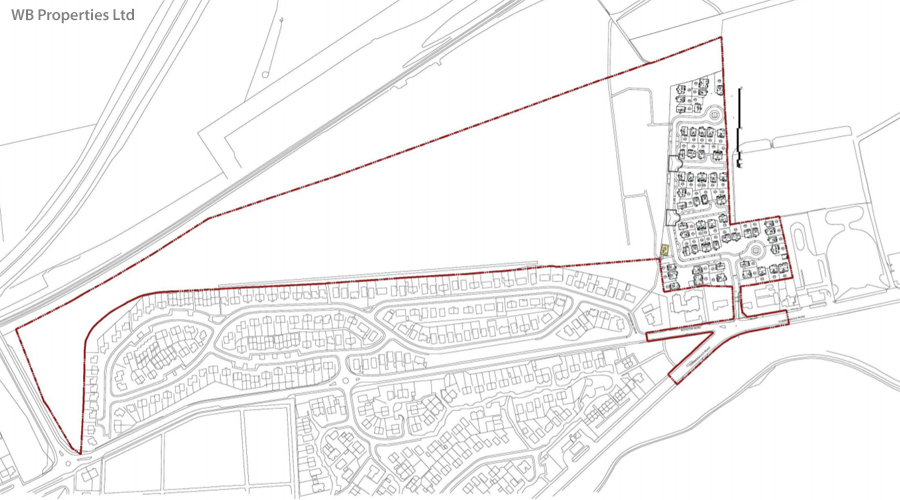 A drawing showing the new housing area and the land to the east which will be safeguarded.
Vehicle access will be taken from a widened strip of land along the existing access lane close to the junction with Royston Road and Cumbernauld Road.
There will be improvements to that junction together with the realignment of Royston Road across an area of open space on the south side of Royston Road.