COUNCIL officials say the Sauchiehall Avenue public realm project is already proving a success in reviving the street.
The transformation of the streetscape between Charing Cross and Rose Street was completed this summer, the first of many people-friendly Avenues proposed for Glasgow City Centre.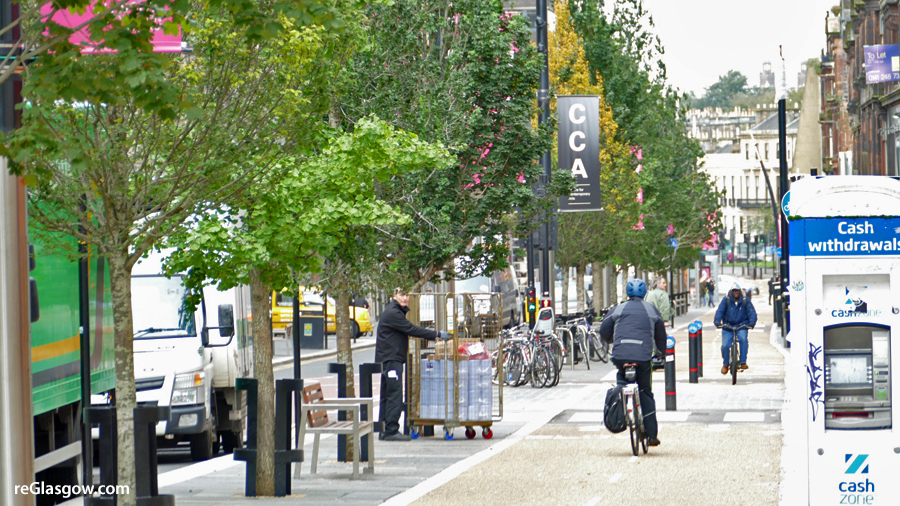 A council report states: "The public and business feedback has been extremely positive in respect of the final outcome.
"Already there appears to be a positive impact on vacancies and footfall on Sauchiehall Street.
"There is ongoing monitoring of key design features like junctions and kerb heights, to ensure that the street is accessible for all users."
The report continues: "It will be important to understand the plan for the O2 block following its closure after the second fire at Glasgow School of Art.
"This will be critical to the regeneration of the street, but in the meantime Glasgow City Council is exploring options for 'dressing' the building in some way to mitigate the visual impact.