A BID to overturn refusal of nearly 40 apartments on the site of a disused bowling green in Finnieston has failed.
Councillors on Glasgow's planning appeals committee backed the original decision by officials to reject the plan for a "high-specification" nine-storey block at the former Corunna Bowling Club, St Vincent Crescent.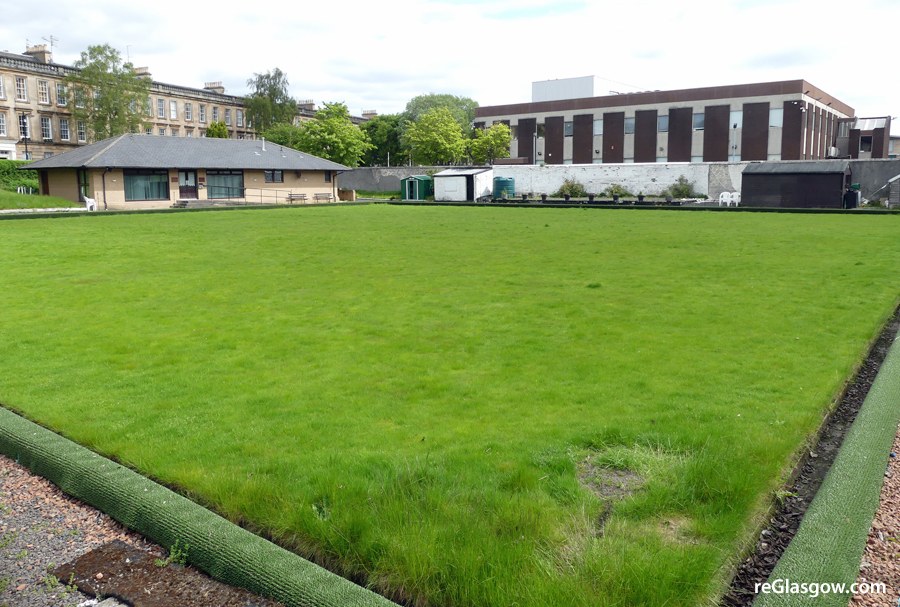 Developers Nixon Blue bought the site after the bowling club closed because of falling membership.  They wanted to build 39 two and three bedroom duplexes and flats, with underground parking.
The site is classed as protected open space and councillors agreed with planners that the application does not "serve the local community or enhance the value of the space" and that the building design, scale, massing and materials would have a detrimental impact on the character and setting of the adjacent A-listed terrace.
The committee also backed other reasons for refusal given by officials including: "The bowling club contributes to the character and appearance of the St Vincent Crescent Conservation Area and the applicant has failed to demonstrate that the existing building/club is incapable of viable repair and re-use."
The developers, in their appeal statement, pointed out that there are two other bowling clubs nearby. They also stressed that there was no public access to the site as it was a private club.
The open space element of the land is 74 per cent of the site area and under the flats plan 61 per cent would have remained as open space. Twenty-six per cent of the total site would have been public open space, compared with none at present.
The statement continued: "The provision of this new area of public open space, which would be available for use by the local community, is considered to represent a significant enhancement to the level of publicly available open space which exists at present within the surrounding area."
Nearly 400 residents had objected to the application.