AMBITIOUS plans to breathe new life into the landmark McLellan building on Sauchiehall Street have been unveiled.
A planning application has been submitted to Glasgow City Council seeking permission to create McLellan Works, a base for creative small/medium-sized businesses with a mix of local retail, food and café operators.  It's hoped the development would open in autumn 2019.
Under the plans, McLellan Works will combine a high quality and flexible shared work and co-working environment. There will be formal and informal meeting spaces as well as co-work space with an artisan café and possible links to the Glasgow School of Art (GSA).
The development is being led by the building's new owner, Bywater Properties. The redesign is being carried out by Glasgow-based architects Stallan-Brand.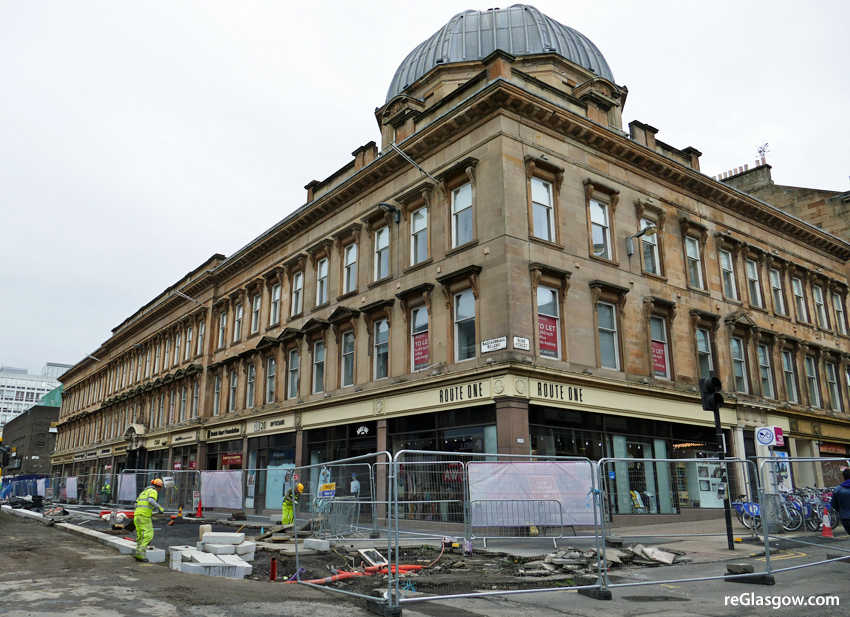 The project comes as work continues on the multi-million investment programme on Sauchiehall Street – part of the city's 'Avenues Project' – which sees the creation of wider pavements, a two-way cycle lane and improved lighting and seating areas.
McLellan Works will continue to serve as the entrance for the McLellan Galleries, which stands immediately behind the building and is currently occupied by Glasgow School of Art.
Theo Michell, of Bywater Properties, said: "This is a beautiful but currently neglected building at the heart of one of Glasgow's most popular and loved streets. We're very proud of our plans to breathe new life into a landmark building in such a fantastic location.
Keri Monaghan, project architect at Stallan-Brand, said: "This dynamic project offers the opportunity to unlock a piece of Glasgow's history by reinstating the presence of the McLellan Galleries on Sauchiehall Street. We are delighted to be a part of these proposals to re-establish the city's connection to a piece of cultural heritage while also maintaining a listed building, delivering attractive office space, and contributing to the ongoing improvements being made to Sauchiehall Street."
The McLellan Galleries, which sit within the same block as McLellan Works, were originally built in 1855 to house the art collection of Archibald McLellan, a local coach builder, councillor and patron of the arts. From 1869 the galleries were home to the GSA until its move to the Mackintosh Building in 1899. Then for many years elegant department store Trerons occupied what is now McLellan Works.
In recent years the building around the galleries operated as Breckenridge House, with a mix of commercial tenants and retail units on Sauchiehall Street.