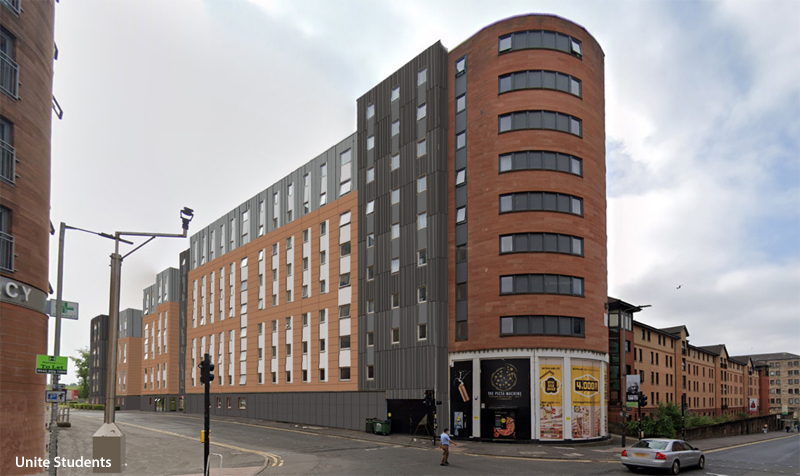 A 'HIGH quality' makeover of the facade at prominent student accommodation blocks in Glasgow City Centre is being proposed.
Unite Students has applied for permission to install cladding and carry out remedial works at its two blocks on Blackfriars Road at High Street.
The work has been prompted on fire safety grounds but is also seen as a chance to enhance the look of the buildings, with the applicant stating that high quality materials will be used.
A document submitted to planners explains: "The proposals are developed in the context of ongoing nationwide assessments and responses to reviews of cladding materials and their safety, and replacement where highlighted as needed.
"They also recognise the changes to the surrounding built environment and the context these existing buildings sit in.
"None of the existing external walls build up and decking are compliant with the current building regulations for non-domestic buildings in terms of fire safety, and therefore the recladding proposal was commissioned by the client to remediate this situation and eliminate the fire risks noted."
It continues: "There is very little articulation or rhythm in the elevations, and the overclad, essential for safety purposes and current standards, presents an opportunity to improve the facade appearance, not only in material but with an overall considered design approach, similar to many such buildings around Glasgow."
Planning permission for the complex was originally granted in April 2002.