FINAL plans have been submitted to redevelop the former Marks & Spencer store in Glasgow's Sauchiehall Street to provide student accommodation.
Fusion Students have lodged £76million proposals with Glasgow City Council for the prominent city centre site. The complex would have cacpacity for 634 residents.
The development includes new commercial units to maintain activity on Sauchiehall Street, plus an arcade, also with commercial units, reinstating a historic link between Sauchiehall Street and Renfrew Street.
A 1930's art deco façade will be preserved and reinstated to its former glory, retaining a piece of Glasgow's inter-war architecture.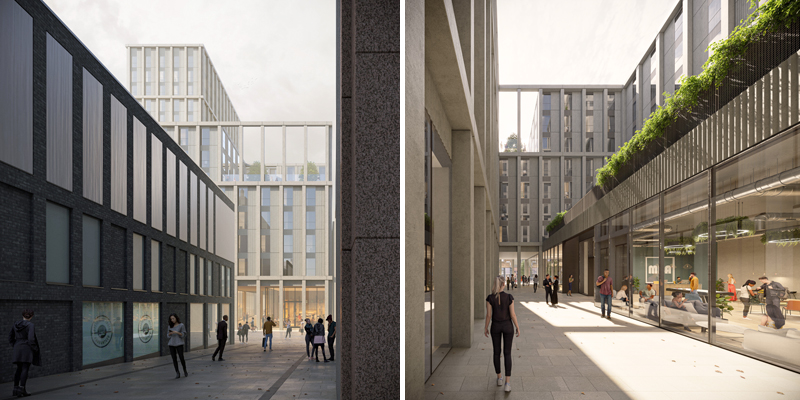 A spokesperson for Fusion Students said: "We are delighted to have submitted our application to redevelop this historic site in Glasgow's city centre, which we believe will leave a lasting positive impact for the city.
"The submission marks a significant milestone following extensive consultation with a range of stakeholders over the last year which has helped to shape our final plans.
"Our proposals combine exceptional quality accommodation, inviting public realm spaces and carefully thought out commercial units, all aimed at revitalising and enhancing this part of Sauchiehall Street.
"At its core, the plans will help to address the pressing shortfall of student accommodation, creating a vibrant and inclusive community that will truly enhance the student living experience in Glasgow."
Matt Brook, founder of Matt Brook Architects, said: "We are pleased to have submitted our design proposals for Glasgow's historic Sauchiehall Street which have been developed through extensive collaborative and engagement with the local community and key stakeholders.
"The scheme retains the 1930's art deco facade of the former Marks and Spencer store and reinstates its original design whilst also bringing back the historic Wellington Arcade, which provides a new public connection through the site linking Sauchiehall Street and Renfrew Street, helping to contribute to the long-term vitality of both streets."