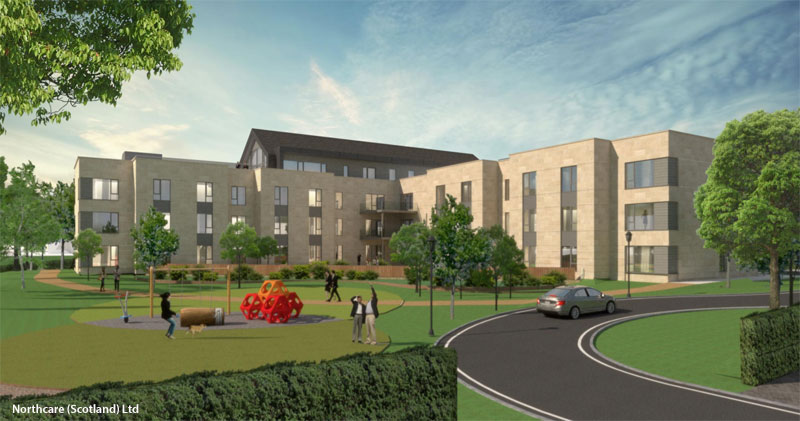 A 66-BED care home is being proposed for the site of a redundant bowling and tennis club in Jordanhill.
Northcare (Scotland) Ltd has submitted plans for the 'high quality' facility which would replace Anniesland Bowling and Tennis Club at Helensburgh Drive, which is bound on all sides by residential development.
Amenities would include rooftop terraces, a cocktail lounge, spa and cinema, cafe with outside terrace, and private and public garden areas.
A document included with the application states "Due to dwindling patronage, coupled with overprovision in the local area, the bowling club board has agreed to cease operation at the end of the 2021 season,
"The clubhouse and site will soon become vacant. The bowling club has been in discussions with investors and developers to ensure an efficient transition of the asset.
"Dialogue with Sport Scotland has confirmed that there is no longer a demand for a bowling green in this location and this formal response has been confirmed to the council.
"To compensate for loss of the bowling green, Northcare have agreed to pay a contribution that will allow investment in an alternative asset in a more sustainable location.
"Of more immediate benefit to the local community, and to offset the loss of the recreational space afforded by the bowling and tennis club, the proposals include a community garden and also a rooftop terrace, accessible from the third floor cafe to provide new meaningful and accessible open space for use by the public.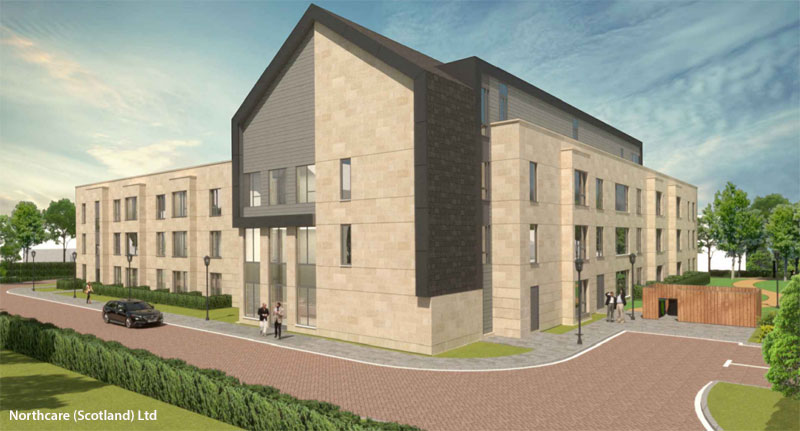 The statement continues: "The proposed development will provide much-needed accommodation for the ever-increasing elderly population, allowing them to live their lives with dignity and independence with specialist assistance at hand.
"It is our intention to create a care home that is a contemporary take on the traditional sandstone tenement.
"The L-shaped building will be viewed, in the main, as three storeys in height. A smaller fourth storey penthouse floor will be developed in some areas to accommodate support facilities.
"The proposal is respectful of its neighbours, with appropriate offset distances to protect existing privacy and outlook."
The application is pending assessment by Glasgow planners.